Our office is in Bestech Business Tower, Mohali—an IT hub home to innovative startups and industry-leading companies.
We pride ourselves on having a workplace that harmoniously combines creative growth with productivity. We work 5 days per week, and offer flexible work hours and telecommuting to help you achieve work-life balance.
We are rapidly growing and are looking for more talented people to join our team.
Growth, teamwork, and innovation

—

experience it all at Binary Stream

Work for an open-minded, Canadian-based software company
Our headquarters are in Burnaby, Canada. Working with this Canadian multinational corporation is unique because of our focus on people, culture, and product innovation. Our team members around the globe are inclusive, talented, and adaptable.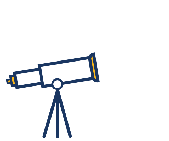 Join a stable company with a clear vision and 20+ years of success
We are expanding our presence around the globe without compromising on stability. You can anticipate good job security, solid processes, and well-organized workflows.
Grow your career in the cloud business application space
We are a leader in the enterprise resource planning (ERP) software space. By working with us, you'll have the opportunity to impact many organizations, from medium-sized companies to international enterprises.
We surveyed our team; here's what they had to say about their experience:
feel their work has meaning and goes beyond just being a job
feel that when you join the organization, you are made to feel welcome
agree that management delivers on its promises
"I was part of the GP team when I first joined the company. I began to receive really positive feedback from clients and colleagues in a very short amount of time. Soon after I shifted to Business Central Support. I learned and grew really quickly with my new team— I even got nominated and received the Growth Award! My confidence and skills are improving at this company every day. I cannot ask for anything better."
Kamaljeet, Chadigarh office