Our head office is located in Burnaby, BC and occupies the entire top floor of the Kings Crossing building with spectacular mountain views. The space has been designed with our company culture in mind.
We've grown a lot at our global headquarters, and we're just getting started. We are growing our global team. Working with us gives you an opportunity to learn and grow in a diverse and dynamic environment. Propel your career forward with Binary Stream.
Whether at home or in the office, we support you to do your best work
We have flexible work hours, work from home, and telecommuting options. You don't have to compromise on a work-life balance.
Life at HQ
Our office is conveniently located, with many transit options including the Edmonds Skytrain Station close by, free underground parking and secure bike storage. Our new custom-designed space is an open concept floor plan with floor-to-ceiling windows, which makes it bright, inviting and comfortable. We have several spaces for collaborating, with whiteboards, writing walls and lounge-like seating, so that you can work together easily and comfortably.
We have numerous amenities close by such as the Edmonds Recreation Centre, a public library, Edmonds Park and Highgate Shopping Centre to name a few.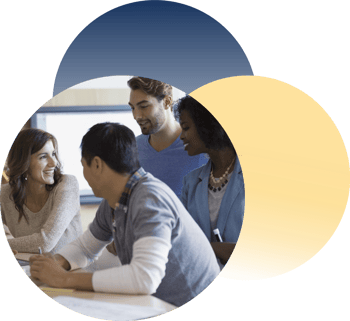 We surveyed our team; here's what they had to say about their experience:
agree that our facilities contribute to a good working environment
feel their manager is approachable and easy to talk to
believe they have all the resources and tools needed to do their job